Welcome to the online galleries of Steve Shames. I hope you enjoy this new website! We returned recently from another trip to Africa, so I will be posting those pictures soon. I just offered my new coffee table book, "African Reflections" for sale here https://www.steveshamesphotos....
I live in the Sacramento metro area in California with the love of my life and travel partner, Lauri. Below are the trips we have planned for 2023 and beyond, so far.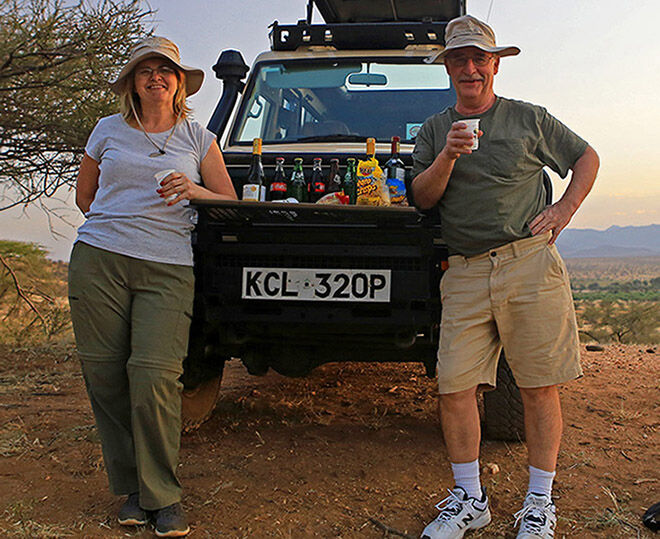 *** September 2023 -- Short road trip to Bodie ghost town in eastern California, and then to Mono Lake.
***October 2023 -- 9 day road trip starting in Boston, to all the New England states for fall colors!
***December 2023 -- 8 day road trip starting in Las Vegas, all around southern Utah to visit Zion, Bryce Canyon and Capitol Reef National Parks.
***January 2024 -- 10 day trip to Thailand! This is a guided tour with Gate One travel.
***May 2024 -- Yet another trip to Africa, and back to the Serengeti. This will make my 10th African trip, and Lauri's 8th.
*** Fall of 2024 -- Fly to Bozeman Montana, and take a week long road trip around the area, including Yellowstone and Theodore Roosevelt National Park in North Dakota.



Click Here for Links Page